The idea of public figures endorsing products and services isn't news to anyone. It is still very much prevalent in the modern world, but with a bit of an upgrade. Not only are businesses looking at A-list celebrities for possible collaboration, but rather shifting their attention to influencers that are well-established in the digital world. Billboards, TV commercials, and flyers are fine, but what if there's a better approach to meet your target audience halfway? With the help of influencer marketing, you can target specific audiences to promote your product or service across platforms that you aren't necessarily present on, but it all starts with choosing the right influencer for collaboration to increase your ROI.
Where To Find Influencers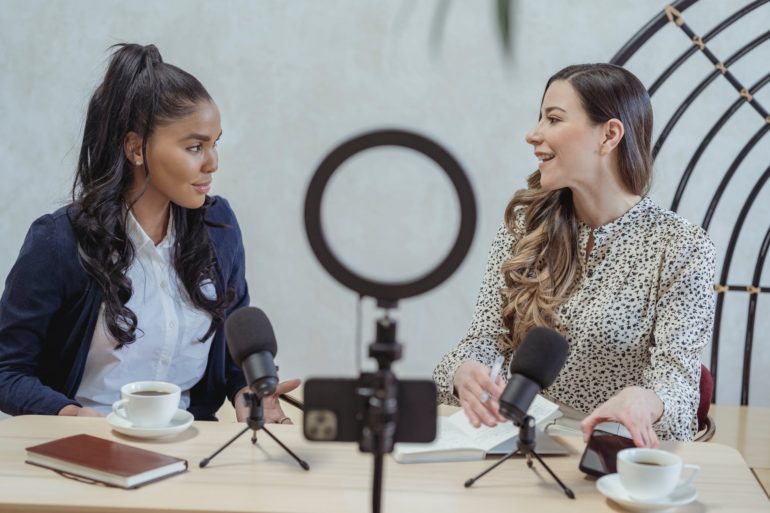 Before we even get to choosing the right influencer for collaboration, do you know how to get into contact with one? How do you find out that someone is even open to collaboration in the first place? Let's quickly take a look at places where you can find influencers.
Social media — You can find influencers directly via social media or the platform that they create and post their content on. Typically, their business inquiry contacts will be visible somewhere on their profile if they are open to collaboration.
Hiring websites — Believe it or not, finding an influencer can be as easy as searching 'influencers for hire' on a search engine. You'll find dozens of websites that showcase a detailed view of various influencers along with their target demographics, prices, and other insights.
Via agencies — If you are currently receiving digital marketing services from an agency or third-party provider, then ask if they support influencer marketing as well. Depending on the agreement, they may be able to put together a list of influencers worth reaching out to and offer to oversee the collaboration altogether as an additional service.
How To Choose The Right Influencer For Your Brand
On your search for the right influencer, you may feel like you're heading into uncharted waters but that's where we come to the rescue. Get out your pen and paper — or open your Notes app — and let's dive right in.
Filter by Industry
Searching by industry is a great place to start your search because you don't want to stray too far from what you already know. The chances of viewers converting into leads is higher if you tap into an audience that already appreciates your industry. For example, you don't want to promote your makeup line with an influencer whose content primarily revolves around medicine and health. Maybe 5% of their current audience is interested in new makeup at the moment and even less are likely to convert. That's opposed to a makeup artist tutorial creator who has an audience where arguably 90% or more of the viewers are interested in makeup. You can collaborate with influencers that are not as directly in your industry but still have a stable connection with it somehow. For example, you can opt for collaboration with fashion influencers for the same product since fashion and beauty often interest similar audiences.
Choose the Platform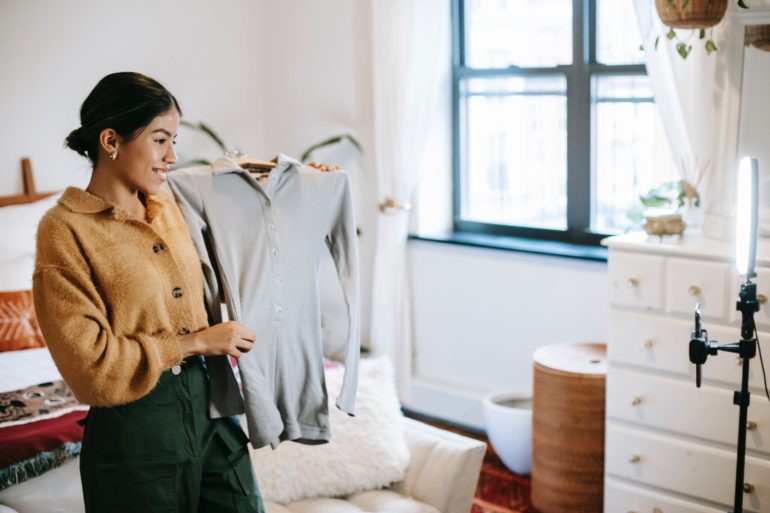 Choosing influencers also comes with choosing what platform you want the collaboration to take place on. Are you looking for influencers that are solely established on TikTok or Instagram? What about YouTube? That also directly correlates to what types of audiences you want to reach out to. For example, TikTok has a relatively lower age demographic which is optimal if you want to target teenagers or Millennials. A more established individual on LinkedIn may be better suited for reaching out to entrepreneurs or C-suite executives.
Avoid Direct Competitors
This one should go without saying, but when looking for influencers within your industry, make sure that during your search for influencers, you don't reach out to anyone who is a direct competitor of your product or service. If you have created a pots and pans line, then it's best to steer clear of collaborating with an influencer who also has their own cookware line. While there's no harm in cross-promotion, make sure to do a cost-benefit analysis of every influencer you work with to ensure it's the best choice. After all, this influencer may have marketed their own cookware line so impressively that no one from their audience will consider yours and the collaboration will be for nothing.
Pay Attention to Insights
It's easy to get distracted by industry-leading influencers who have made a name for themselves or those millions of followers gleaming at the top of their profile. However, those aren't the criteria you need to pay attention to when the goal of your influencer marketing campaign is to gain exposure and increase ROI. Recently, micro-influencers are gaining more acknowledgement since they have been proven to showcase better engagement rates than those with higher follower counts. Additionally, the ratio of actual vs. fake/suspicious followers is vital to take into consideration since you don't want to spend resources on a campaign that will reach ghosts. It's not a one-shoe-fits-all approach, but it's best to ask for more metrics before making a decision and not relying simply on follower count.
Consider the Type of Content
Once you have a list of potential influencers for collaboration, you may need to narrow it down even more depending on the type of content that they create. It's important to evaluate what type of content will work best since there is no shortage of content variety these days. Besides the medium of the content (image, video, live stream, writing) the approach is important to consider. Let's assume one influencer specializes in entertainment and creates humorous skits, incorporating services and products. Does that tone of voice align with your business model? Are you alright with a more informal and entertaining approach or would you prefer a serious product review instead? All of this is worthy of consideration to ensure you know what to expect as a result of your collaboration.
The world of marketing is evolving each and every day. Do you feel like you're falling behind and don't know how to freshen up your digital marketing strategy? Contact us today to stay on top.