Whether you are just stepping into the game of digital marketing and SEO, or you already have some experience with building your authority and presence in the digital world, one thing that you should always prioritize in your list of strategic actions for higher rankings on search engines should be link building.  
Let's imagine you have successfully created content relevant for your target audience, you have answered key questions and provided industry updates, you have strategically optimized your content for SEO purposes and search engine friendly results, but these efforts are still not enough for ranking higher than some of your competitors. A reason why? You need to establish authority! 
Wondering how? You should start by earning links from authoritative websites, nurturing your audience who will amplify your targeted content, and of course building a strong brand. Still not sure how? The title of this article should say it all: LINK BUILDING. 
Backlinks are one of the three most important measurements and elements for Google and search engines for ranking your brand and content.
So without further due let's dive right into the details of what link building is, what's its importance, and how you can strategically use and benefit from it.
Definition of link building
As explained briefly, link building is the process of getting high-authority brands and sites to link to your website or content. It's already well known that hyperlinks are a wonderful way for users to navigate through pages and be led to the content they are searching. 
There are so many techniques for effective link building, however, in general, a lot of SEO experts will agree that it is one of the hardest and even most time-consuming parts of their job. 
Keep in mind though, that not every link is good for your ranking. The quality and authority of every single link that will refer to your company should be taken into consideration.
Not every link is worth the same. Some links can negatively affect your brand and rankings in the search engines.
Link Building and SEO
If we go back in history, links as ranking factors for Google have been in existence back in the late 1990s. Larry Page, one of the founders of Google, invented PageRank which was a tool that helped Google measure page quality based on the number of links pointing to it. 
It turned out to be a very good way of finding and measuring the quality of a page and thus it became a part of the overall ranking algorithm.
This was originally based on the idea that a link can be counted as a vote of confid. If we follow the philosophy with; you wouldn't recommend a friend to a bad cafe, then you also shouldn't link to a bad website. 
However, later due to various manipulations of the system by SEO experts to rank higher on search engines, Google started to give regular updates aiming to filter out websites that don't deserve to rank high. 
This also led Google to conduct some other actions as well. Previously, Google recommended using some web directories to get a link for return, as a result of the abuse of this method is started to put no value on such platforms. 
This history leads us to the present and the different rules for search engines to rank your website. 
If we have a closer look at the importance of link building in SEO and search engines in general, it is inevitable to start with the very basics of the structure of a link and how it functions. Let's have a look. 
Start of link tag: The first part of a link is an anchor tag (hence the "a"), which opens the link and indicates to search engines that a new link to something else is about to follow. 
Link referral location: The text inside the "href" which stands for "hyperlink referral," inside the quotation marks generally refers to the URL to which the link is pointing. Remember, that it shouldn't always be a webpage, it can be a link to a social media account, a link to a file to download, and many more. You may as well see some other links starting with # sign, which indicates local links, that can take you to a different section of the page you are already in.
Visible/anchor text of link: You have most probably seen a highlighted text in a blog or other article. That is what we call anchor text. In other words, it is the little bit of text which users see on the page they are on, and on which they can click and open another webpage. As mentioned, most often it will be either blue or highlighted in another signal that you can open another link and learn more if interested in the content presented.
Closure of link tag: This is simply the indication for search engines of the end of a hyperlink.
In general, there are two fundamental aspects that search engines consider links for. Those are:
To discover new web pages
To help determine how well a page should rank in their results.
In deciding so, search engines are not paying attention only to the quality or the relativity of your content. They also pay attention to the number of pages that are linked to you. They look for the number of external websites referring to you, but importantly also the quality of those websites. Generally speaking, being linked by a high-authority website will ensure you rank higher in search engines. 
Of course, over years of experience,, technological advancements, and hard work Google became more sophisticated in finding low-quality links, which is why now it is extremely important to increase your focus on the quality of the links that are pointing to your content. This also directly relates to SEO experts, who should spend more time and effort on finding the right and high-quality links for a link-building strategy. 
Measuring your website's authority
If you want to measure the authority of your website you have to start with measuring your backlink profile, which is a list of all the websites that are currently linking back to your site.
It mainly shows: 
The number of unique domains that link to your site
The number of inbound links that link to your website 
The quality of those websites.
There are so many tools that can help you effectively measure all of these parameters and give you an inside look at other important tools for backlinking. You can research Majestic, Moz, Ahrefs, and Semrush for similar tools. 
Important note: If you want to achieve better results in link building, you should also put more efforts on the strategic promotion of your content. 
Start with a clear list of your promotion channels and methods: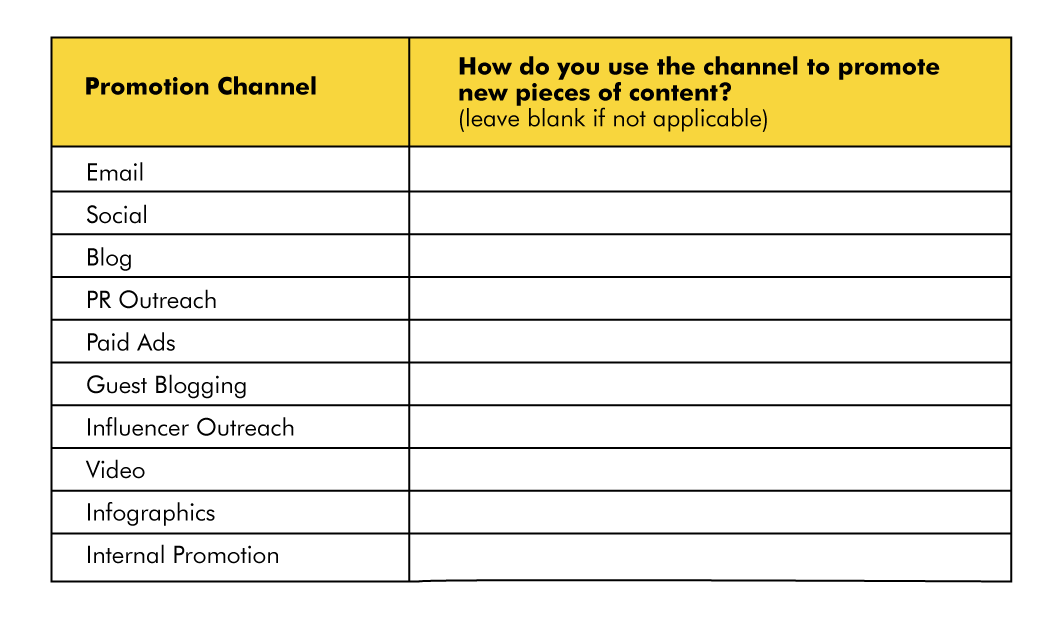 Guest blogging is another wonderful way to improve your link building. Make sure to get the best from it while measuring and improving your guest blogging goals.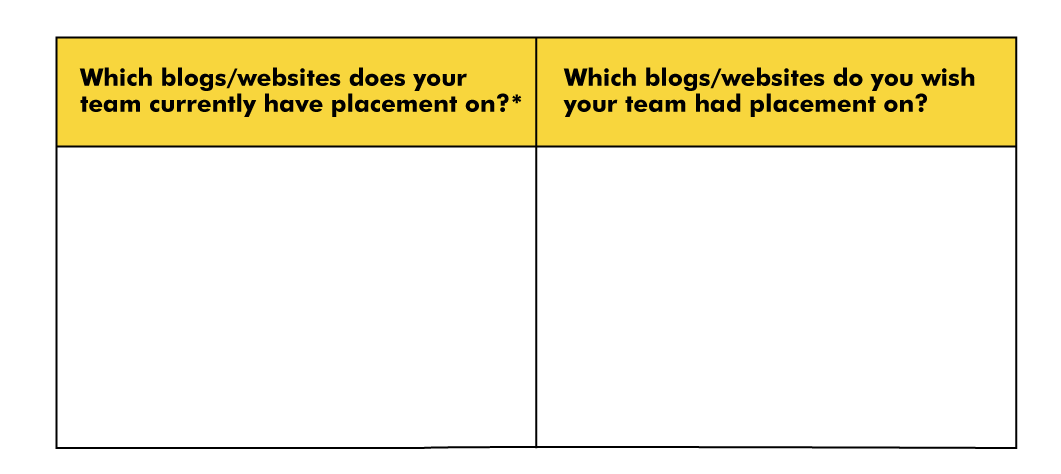 Last but not least,  make sure to have a deep look at your current guest blogs, by filling out this form.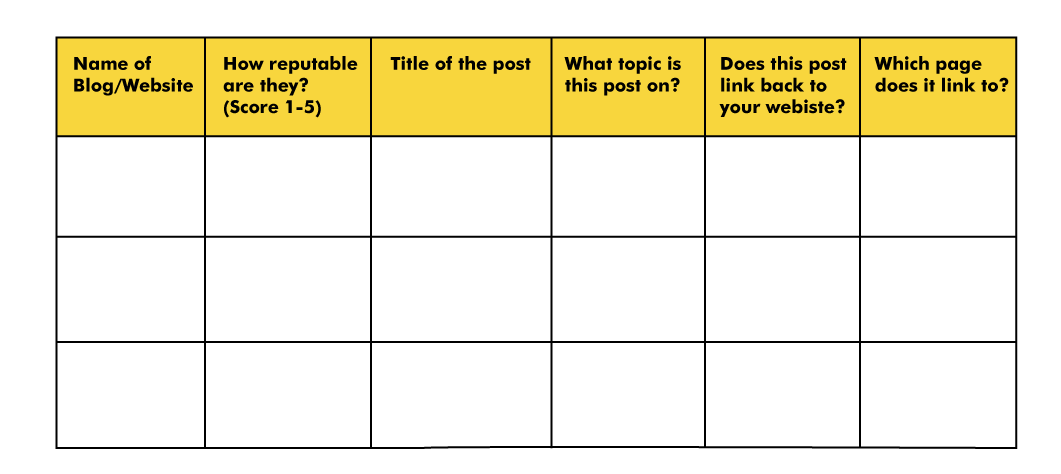 How Can My Business Benefit From Link Building? 
As we have already discussed links are an important component for search engines when it comes to ranking your website or content. However, there are various layers to the benefits of link building worth considering and appreciating. 
Building relationships
Link building opens up a space for you for a new collaboration and builds strong relationships not only with search engines but also with some important companies and brands in your industry that value your content. Link building can help you create long-term relationships with industry influencers, which will bring more trust and value to your content. Remember that through effective link building you are getting to know and work with real advocates of your business, who prove your content's trustworthiness. 
Sending referral traffic
We have talked a lot about link-building effects on the running of your website or webpage, but how about all the interested readers in your content that can become leads? Chances are high that a potential target who is interested in your content and finds it through a referral link can result in increased sales. But this comes back again to the idea of getting quality pages to link to your content so that you can target the audience who is relevant to your business or who is passionate about your specific industry. 
Brand building
Let's be honest, link building sounds like a great opportunity to spread brand awareness and establish a trusted and authoritative brand. Content creation, being an integral part of link building can be also an integral part of building your brand. With the strategic content and link building, you have the opportunity in being recognized in your industry as an expert on your work. You are showcasing your professionalism and engagement in the improvement of your industry, while also investing in the learning process of others interested in the same topics and problems. 
Link building is an effective tool that every business should take into consideration when working on the improved ranking of their brand. However, there are various details to consider when trying to strategically implement it. 
Digilite can help you navigate your way around. We have years of experience in SEO and our experts are professionals in creating and implementing strategic link-building plans. Make sure to contact us to start ranking higher in search engines!